Why is my data missing in SCORM Cloud Reportage?
At some point in 2015, Rustici changed reportage to filter date ranges for registrations to the previous 90 days by default.
This is quite a change and can be a bit startling if you aren't familiar with it! First off, in the top left corner of reportage you will see a date range picker: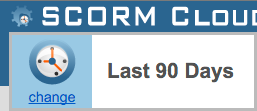 Change the date range to view a more expansive range of data: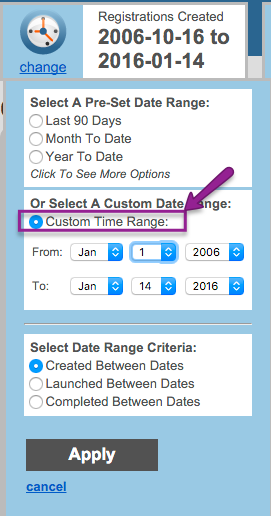 And that should get you back to the "old" way. Got further questions? Ask us!