GitLab Issue Tracker Quick Start
Overview
Bright customers receive a login into a project management system we use, http://code.aura-software.com, which is built on top of GitLab.
Don\'t forget to read our GitLab Rationale!
Registration
You will receive an email from our site, setting up your registration:
Registration Email

Set your password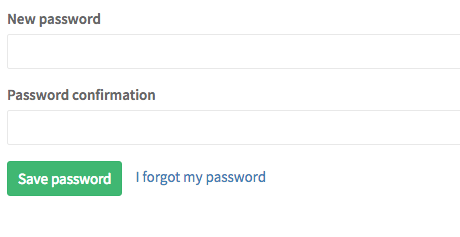 Now you need to Login!
Change Your Notification Settings
If you are like me, I want to see all issue activity on my projects: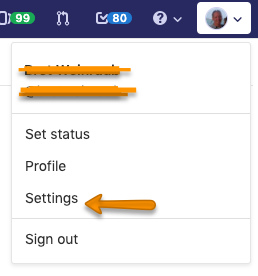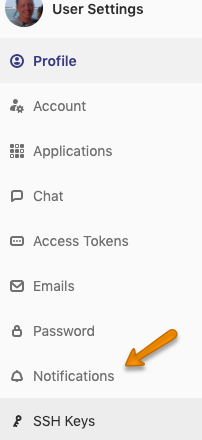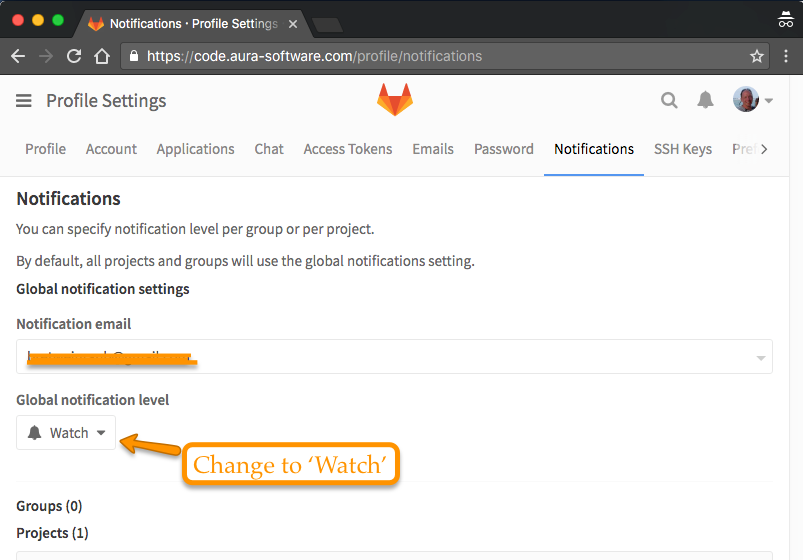 Go To Issues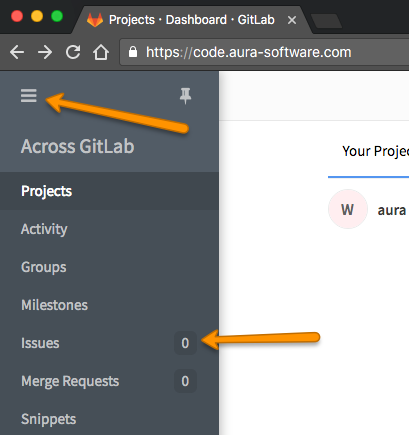 Issue Tutorial